The delivery of quality long-term care services to an aging society will face increasing challenges in the coming years as the number of individuals requiring care rapidly grows. New solutions will be required to meet the demand. This urgent challenge creates an opportunity for emerging technology and innovative approaches that address the critical needs.
Fortunately, promising solutions are emerging, offering great potential to avoid this crisis. But, taking on a problem of this magnitude will require collaboration among both innovators and stakeholders in this space.
On November 7, the Society of Actuaries, in partnership with Maddock Douglas, will host its first LTC Tech Summit at the Plug and Play Tech Center in the heart of innovation, Silicon Valley. Join leading innovators, payors, providers and investors to learn about emerging LTC technologies and participate in an intimate discussion to assemble the pieces that will address this crisis.
Due to limited space, individuals wishing to attend the in-person event should register as soon as possible.
Unable to attend in person? Select the live stream option during registration to take part in all the meeting sessions from the convenience of your computer.
In collaboration with Maddock Douglas.
Keynote Speakers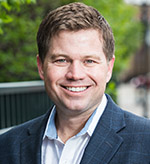 G. Michael Maddock, CEO and Founding Partner, Maddock Douglas
Mike Maddock considers himself an entrepreneurial anthropologist whose purpose is "to inspire and empower curiosity." He is an entrepreneur, a keynote speaker, a writer and an Idea Monkey. He calls himself an Idea Monkey because he loves to solve problems with disruptive ideas.
His passion for problem-solving led him to establish Maddock Douglas, Inc. in 1991, an internationally recognized innovation consultancy. Mike has launched six successful businesses. He also co-chairs the Gathering of Titans Entrepreneurial Conclave at MIT, he is past Chapter chairman of Entrepreneurs' Organization (EO) and Young Presidents' Organization (YPO), both located in Chicago.

Mike is the author of four books including his latest book, "Plan D" about disruptors. He is also a featured innovation columnist for Forbes where he writes about entrepreneurship.
Laurie M. Orlov, Principal Analyst, Aging in Place Technology Watch
Laurie M. Orlov is a tech industry veteran, writer, speaker and elder care advocate. She is founder of Aging in Place Technology Watch -- market research that provides thought leadership, analysis and guidance about technologies and services that enable boomers and seniors to remain longer in their home of choice. She advises large organizations, non-profits and entrepreneurs about trends and opportunities in the age-related technology market. She has also served as a volunteer long-term care ombudsman and is certified in Geriatric Care Management from the University of Florida.
Participating Innovators
· Aging in Place Technology Watch

· Assured Allies

· Aunt Bertha

· CareAcademy

· CareTree

· CareValidate

· Dacadoo

· Elder Stay at Home

· Helper Bees

· Honor

· House Works

· Humetrix

· K4Connect

· LTCG

· Maddock Douglas

· MemoryWell

· Neurotrack

· Neurocern

· Roobrik

· TCare

· Wellthy
Fee Schedule
Entire Meeting
| | |
| --- | --- |
| SOA Member | $550 |
| Non-Member | $550 |
| Retired/Academic/ Unemployed/ Government/Innovator Fee | $300 |
| Live Stream Registration – All Others | $250 |
| Live Stream Registration – Government Employee | $50 |
*Payment required in U.S. funds. Schedule denotes U.S. funds.
Registration Fees
Entire Meeting Registration
Includes all breakfasts, refreshment breaks, luncheons, networking reception, sessions and program materials.
Live Stream Registration
Includes access to an interactive live stream of all meeting sessions during the summit. Please note: this registration rate does not include in-person attendance at the program and is strictly for remote viewers.
Reduced Registration Fees
A partial waiver equal to 50 percent of the registration fee (excluding all extra-cost activities) is available for those who:
Are full-time academics and Ph.D. candidates, subject to a limit of $2,500 in aggregate partial waivers of meeting fees per calendar year
Are employed in the government or are unemployed and not eligible for reimbursement subject to a limit of one continuing education event per calendar year
Have received a waiver of member dues or credential fees for the calendar year in accordance with the SOA's dues waiver policy, subject to a limit of one continuing education event per calendar year
Methods of Registration
Pay by Credit Card–Register online by Thursday, October 31
Pay by Check—Please contact SOA Customer Service if you wish to pay via check.
Registration Details and Policies
Full payment is required at time of registration.
Onsite
If you are unable to register online by Thursday, October 31, you may register at the on-site registration desk at the following times:
Thursday, November 7, 7:00 a.m.–3:15 p.m.
Confirmation
You will receive an email confirmation of your online order. Mail-in registration confirmations are emailed after the order has been processed. If you do not receive a confirmation, please go to this page and log in to confirm your order was placed. To request another copy of the confirmation order or to update the registration form, please contact Customer Service at customerservice@soa.org.
Refunds
SOA incurs significant expenses prior to an event. To minimize loss, SOA maintains the following refund and cancellation policy:
Prior to Monday, October 14, you may cancel your registration for a full refund, less a $100 administrative fee.
After Monday, October 14, no refunds will be provided. However, you may transfer your registration to another SOA major meeting within one year of cancellation.
An alternate attendee within the same organization may be substituted for an existing registrant at any time prior to the conference start with no penalty. However, if the original attendee is a member and the substitute attendee is not, the difference in the member and nonmember rate must be paid in full at time of substitution.
You may transfer your registration to another meeting or seminar within one calendar year of the originally registered meeting or seminar. However, you will be responsible for any difference in rates and/or fees.
The SOA reserves the right to cancel any event if conditions warrant. In the event of such cancellation, registration fees will be refunded in full. The SOA is not responsible for any airfare or hotel cancellation fees that an attendee incurs due to event cancellation.
To cancel an order, log in to My SOA, choose the item you wish to cancel from your order summary and click the cancellation button. Complete the form to submit your refund request.
Venue
Plug and Play Tech Center
440 N Wolfe Road
Sunnyvale, CA 94085
All sessions and events will take place at the Plug and Play Tech Center.
Plug and Play Tech Center is located 7 miles from Norman Y. Mineta San Jose International Airport (SJC). Estimated taxi fare from SJC is $30.
Plug and Play Tech Center is located 28 miles from San Francisco International Airport (SFO). Estimated taxi fare from SFO is $100.
Travel
AmTrav Corporate Travel is the Society of Actuaries' official travel agency. AmTrav is focused on providing cost savings and enhanced travel services. Call AmTrav at +1-866-284-5774 or visit the agency online at www.amtrav.com.
Table of Contents
Attendee List
Committee List
Sponsorship
Additional Information

Attendee List
Ordered by Last Name
Ordered by Company Name

2019 SOA LTC Tech Summit Program Committee
The following members were instrumental in arranging this program:
Vincent L. Bodnar, ASA, MAAA – Symposium Co-Chair
John O'Leary – Symposium Co-Chair
Eileen Tell – Symposium Co-Chair
Helen Adeosun
Kara L. Clark, FSA, MAAA
Andrea Cohen
John Cutler
Maria Ferrante-Schepis
Andy Freeman
Robert A. Hanes, FSA, MAAA
Eric Thai
Nolan Tully

Sponsorship

Sponsor this Event
A wide variety of event sponsorship opportunities are available for the 2019 LTC Summit. If you are interested in learning more, please view the Event Sponsor Prospectus or email sponsorship@soa.org.
Platinum


Additional Information
Meeting Information
This website outlines the schedule for all sessions and provides complete session descriptions.
SOA CPD Tracker
Designed by actuaries, for actuaries, The SOA CPD Tracker allows you to track CPD credit against multiple standards, import activities from orders placed with the SOA, and import and export with Excel. To download the app to your device, visit AppsForActuaries.org. In addition, the web interface for Windows, Mac, and Android is available at https://cpd.soa.org.
Attire
Business casual attire is appropriate for symposium sessions and all SOA-sponsored events.
Free Wi-Fi
Complimentary wireless internet access is available onsite for all 2019 LTC Tech Summit attendees in the main meeting space.