Let the knowledge sharing begin!
Attend the Living to 100 Symposium, the sixth in a series that brings together thought leaders from around the world to discuss the increasing longevity of humans and its impact on social, financial, health care and retirement systems.
Actuaries, gerontologists, demographers, economists, physicians, scientists and other professionals should attend to discuss topics and gather information to estimate advanced age mortality and mortality improvement rates to:
· Design, price, value and manage financial security products
· Develop national life tables
· Assess the state of government social insurance programs and private pension plan
· Ensure the availability of healthcare providers and healthcare facilities for the aged
· Project the resources, products, and services needed for and used by an aging population
· Provide valuable information for retirement and financial planning
We hope you enjoy our prominent featured speakers, Steve Horvath, Jacquelyn B. James, and Ronnie Klein, FSA, MAAA, who will provide diverse perspectives on future life expectancy and the implications to individuals, the insurance industry and the actuarial profession. Other equally distinguished speakers will present information from more than 25 sessions on topics including:
· Disease and longevity
· Policy challenges and longevity
· Mortality trends and projections of older age
· Validating the age of elderly individuals
· Beyond age 85 retirement needs, risks and experiences
· How developments in the biology of aging, impact the actuarial profession
While you're here, don't forget to take time to do some networking too. We hope you enjoy your stay in Orlando and find the symposium to be informative and thought-provoking.
Sign up by Dec. 13 and save $300 off the registration price!
Fee Schedule
Entire Meeting
Register before 12/13/19
| | |
| --- | --- |
| SOA Member | $1,280 |
| Non-Member | $1,580 |
| SOA Member– Retired/Academic/ Unemployed/ Government Fee | $640 |
| Guest Fee | $205 |
Register after Register before 12/13/19
| | |
| --- | --- |
| SOA Member | $1,580 |
| Non-Member | $1,880 |
| SOA Member– Retired/Academic/ Unemployed/ Government Fee | $640 |
| Guest Fee | $205 |
One Day Only
Register before Register before 12/13/19
| | |
| --- | --- |
| SOA Member | $825 |
| Non-Member | $1,135 |
| SOA Member– Retired/Academic/ Unemployed/ Government Fee | $350 |
Register after Register before 12/13/19
| | |
| --- | --- |
| SOA Member | $1,135 |
| Non-Member | $1,435 |
| SOA Member– Retired/Academic/ Unemployed/ Government Fee | $350 |
*Payment is required in U.S. dollars. Schedule denotes U.S. dollars.

Registration Fees
Entire Meeting Registration
Includes all SOA-sponsored breakfasts, refreshment breaks, luncheons, networking reception, sessions and program materials.

One Day Registration
Monday includes the SOA-sponsored continental breakfast, refreshment breaks, luncheon, networking reception, sessions and program materials.
Tuesday includes the SOA-sponsored continental breakfast, refreshment breaks, networking luncheon, sessions and program materials.

Guest Fees
The SOA provides a variety of registration options for guests of attendees. A guest (or nonbusiness affiliate) is considered a significant other, friend or family member of the attendee who is over the age of 18. One guest per registrant is allowed. Members of an actuarial organization and recruiters are not considered guests and must register at the appropriate member or nonmember fee listed above.
The guest fee for the entire meeting entitles guests to attend all SOA-sponsored continental breakfasts and networking reception.
Note: The guest fee does not include attending sessions or luncheons.

Reduced Registration Fees
A partial waiver equal to 50 percent of the SOA member registration fee (excluding all extra-cost activities) is available for SOA members and credential holders who:
Are full-time academics and Ph.D. candidates, subject to a limit of $2,500 in aggregate partial waivers of meeting fees per calendar year;
Are employed in the government or are unemployed, and not eligible for reimbursement, subject to a limit of one continuing education event per calendar year;
Have received a waiver of member dues or credential fees for the calendar year in accordance with the SOA's dues waiver policy, subject to a limit of one continuing education event per calendar year.
In addition, a partial waiver equal to 50 percent of the SOA member registration fee is available for full time faculty at a CAE school and for SOA Hickman Scholars, subject to a limit of $2,500 in aggregate partial waivers of meeting fees per calendar year.

Methods of Registration
Paying by Credit Card
Register online by Friday, Jan. 10.
Paying by Check
Complete the attached form with check payable to:
Society of Actuaries
2020 Living to 100 Symposium
P.O. Box 95600
Chicago, IL 60694-5600
Please allow 10 days for receipt and processing of checks.

Registration Details and Policies
Full payment is required at the time of registration.

Registration Discount/Attendee List
Registration forms submitted via mail must be RECEIVED on or before Friday, Dec. 13, to qualify as advance registration and receive the discounted rates. To ensure inclusion on the attendee list, your registration form with payment must be RECEIVED by the SOA on or before Friday, Dec. 13.
Registrations received after Friday, Dec. 13, will continue to be processed at the increased registration fee.

Onsite
If you are unable to register online by Friday, Jan. 10, 2020, you may register at the on-site registration desk at the following times:
Sunday, Jan. 12 5:00¬–7:00 p.m.
Monday, Jan. 13 7:00 a.m.–5:00 p.m.
Tuesday, Jan. 14 7:00 a.m.–5:00 p.m.
Wednesday, Jan. 15 7:00 a.m.–12:00 p.m.

Confirmation
You will receive an email confirmation of your online order. Mail-in registration confirmations are emailed after the order has been processed. If you do not receive a confirmation, please go to this page and log in to confirm your order was placed. To request another copy of the confirmation order or to update the registration form, please contact SOA customer service at customerservice@soa.org.

Refunds
SOA incurs significant expenses prior to an event; to minimize losses SOA maintains the following refund and cancelation policy:
Prior to Friday, Dec. 27, you may cancel your registration with a full refund provided, less a $100 administrative fee.
After Friday, Dec. 27, there will be no refunds provided. However, you may transfer your registration to another SOA major meeting within one year of cancelation.
An alternate attendee within the same organization may be substituted at any time prior to the conference start with no penalty. However, if the original attendee is a member and the substitute attendee is not the difference in rate, between member/nonmember, must be paid in full at time of substitution.
The Society of Actuaries reserves the right to cancel any event if conditions warrant. In the event of such cancellation, registration fees will be refunded in full. The Society of Actuaries is not responsible for any airfare or hotel cancellation fees that an attendee may incur due to event cancellation.
To cancel an order, log in to My SOA, choose the item you wish to cancel from your order summary and click the cancellation button. Complete the form to submit your refund request.

Session Registration
It is necessary for attendees to select the session they plan to attend in each time slot at time of registration. This will assist the SOA staff in assigning appropriate meeting room space to accommodate the maximum number of attendees for each session.
Hotel & Travel
Hilton Orlando Lake Buena Vista
1751 Hotel Plaza Blvd.
Lake Buena Vista, FL 32830
Phone: 407-827-4000
Toll-Free Central Reservations Number: 1-800-445-8667

Group room rate (taxes not included):
Standard room $229*
*Additional per night resort fee of $25. This fee includes: High-speed Internet access, Disney bus transportation, local call up to 60 minutes, DVD Now movie rentals, two beverage vouchers (12 oz. domestic draft beer,12 oz. house wine or 12 oz. non-alcoholic beverage), A voucher for a $5 discount on one attraction ticket sold at the concierge desk.
Cutoff date for group room rate: Friday, Dec. 20
Reservations
Reservations can be made online by following the link below of by calling +1-800-445-8667.
Make your reservations by Dec. 20, as reservations made after this deadline are subject to space and rate availability. Please make sure you mention that you are attending the Society of Actuaries Living to 100 conference. A major credit card is required in order to make a reservation. Reservations may be cancelled without penalty up to 24 hours prior to the date of arrival.
Early Departures
During check-in, all guests will be asked to verify their departure date. At that time, you may change your departure date without penalty. Any guest who departs before the confirmed departure date may be charged an early departure fee.
Why Stay at the Hilton Orlando Lake Buena Vista?
We realize there are many hotel options available and by staying at the Hilton Orlando Lake Buena Vista we offer you the chance to save through the SOA group rate. Staying at Hilton Orlando Lake Buena Vista also provides the best opportunity to network with your peers and maximizes the quality of your meeting experience.
Confirmations
Confirmation of your hotel reservation is provided by the hotel. If you have not received a confirmation number prior to your departure for Orlando, please call the hotel to make sure your reservation is in order. Remember to mention your affiliation with the Society of Actuaries in all hotel communications to ensure the correct handling of your reservation.
Hotel Check-In and Check–-Out
Check-in time is 4:00 p.m. and check–out time is 11:00 a.m. Those arriving early may check their bags with the bell desk in the hotel lobby.
Location
Located in the Walt Disney World Resort area and within walking distance to Disney Springs.
Taxi fare from Orlando International Airport is approximately $55.
Self-Parking: $22 per night
Valet Parking: $28 per night
Travel
AmTrav Corporate Travel is the Society of Actuaries' official travel agency. AmTrav is focused on providing cost savings and enhanced travel services. Call AmTrav at +1-866-284-5774 or visit them online at www.amtrav.com.
Contact Us
If you have any concerns or questions, please contact the SOA Customer Service Center Monday through Friday, 8:00 a.m. to 5:00 p.m. CST. Please call +- 888-697-3900 or email.
Table of Contents
Attendee List
Committee List
Sponsorship
Additional Information

Attendee List
Ordered by Last Name
Ordered by Company Name

2020 SOA Living to 100 Symposium Program Committee
The following members were instrumental in arranging this program:
*All credentials listed with SOA credentials first, then alphabetical order.
Jean-Marc Fix, FSA, MAAA, Symposium Chairperson
Arnold Dicke, FSA, MAAA, CERA
Thomas P. Edwalds, FSA, ACAS, MAAA, M.S.
Tom Getzen, Ph.D.
Sam Gutterman, FSA, FCA, FCAS, HONFIA, MAAA
Timothy F. Harris, FSA, MAAA, Emeritus Symposium Chairperson
Kai Kaufhold, Aktuar DAV
W. Ward Kingkade, Ph.D.
Joseph Lu, FIA
Nadine Ouellette, Ph.D.
Anna M. Rappaport, FSA, MAAA
Billy Wong, FSA

Sponsorship

Sponsor this Event
Event sponsorship opportunities are available for the 2020 Living to 100 Symposium. If you are interested in learning more, please view the event Sponsorship Prospectus. For questions, contact Lauren Scaramella at +1-847-273-8840 or email at lscaramella@soa.org.
Thank You to Our 2020 Living to 100 Symposium Event Sponsors:

Gold

Bronze

Supporting Research Committees and Sections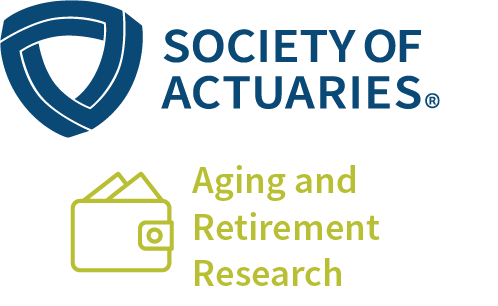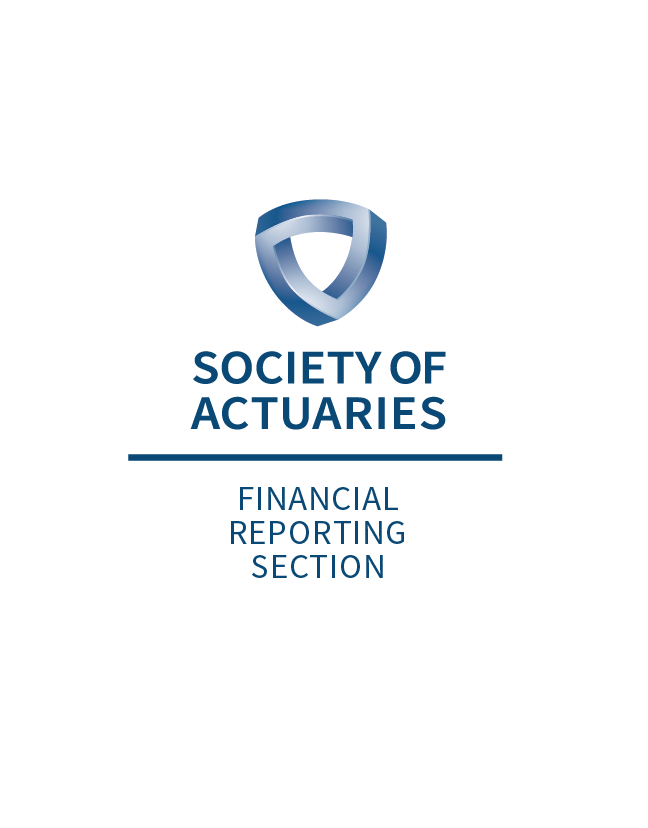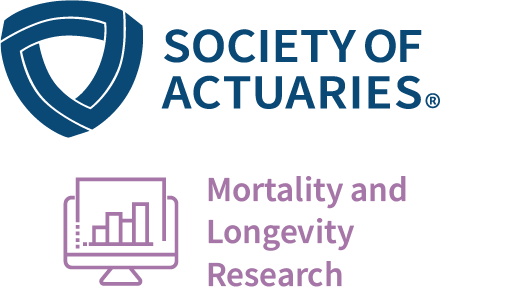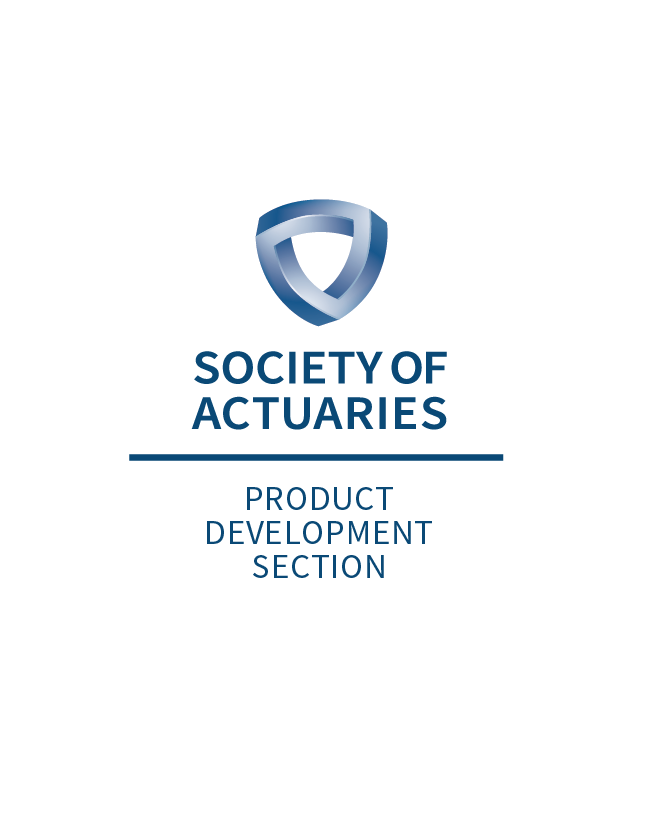 Meeting Information
This website outlines the schedule for all sessions and provides complete session descriptions. Meeting information, including sessions, room locations and presenters will also be provided at the meeting.

Attire
Business casual attire is appropriate for meeting sessions and all SOA-sponsored events.

Free Wi-Fi
Complimentary wireless internet access will be available to all 2020 SOA Living to 100 Symposium attendees in the main meeting space.

SOA CPD Tracker
Designed by actuaries for actuaries, the SOA CPD Tracker allows you to track CPD credit against multiple standards, import activities from orders placed with the SOA, and import and export with Excel. To download the app for your device, please visit AppsForActuaries.org. In addition, the web interface for Windows, Mac and Android is available at https://cpd.soa.org.

Presentations
Presentations are available on the SOA website prior to and following the symposium. Presentations can be accessed at SOA.org/Livingto100 on the agenda page. All presentations (including late and amended materials) will be posted for general viewing on the SOA website after the symposium.

Session Recordings
The SOA is making select 2020 SOA Living to 100 Symposium session recordings available. The MP4 audio recordings synchronized with presenter slides will be provided complimentary to SOA members and available for a nominal charge for nonmembers. The MP4 downloads provide excellent training, are eligible for fulfillment of your CPD requirement, and allow you to view sessions you may have missed. View the sessions online anytime or download the MP4 files to your mobile device for portable listening. The SOA will notify all meeting registrants when the recordings are available.

Participating Organizations
The following organizations have agreed to participate in this research endeavor with the SOA.
AARP
Actuarial Society of Hong Kong
Actuarial Society of South Africa
Actuaries Institute Australia
American Academy of Actuaries
American Geriatrics Society
Canadian Institute of Actuaries
Conference of Consulting Actuaries
Employee Benefit Research Institute
Government Actuary's Department (UK)
International Actuarial Association
The Institute and Faculty of Actuaries
Institute of Actuaries of Japan
International Longevity Centre - UK
Investments and Wealth Institute
LIMRA
LOMA
Office of the Chief Actuary, Canada (within the Office of the Superintendent of Financial Institutions)
Pension Research Council and Boettner Center for Pensions and Retirement Research of the Wharton School
Women's Institute for a Secure Retirement (WISER)