An SOA Success in Chicago
That's a wrap on the 2022 SOA Life Meeting! Attendees had a blast in Chicago, IL, this year exploring the city, networking with old and new colleagues and discovering the latest in the life industry at educational sessions. There were over 1,300 actuaries in attendance, both in person and virtual, discovering what the life actuarial community currently has to offer.
Check out the recap from the 2022 SOA Life Meeting below.
Connections that Last a Lifetime
Networking was a constant from the beginning of the meeting to the last hours. Reconnect and Refuel networking breaks and the Connection Corner, which encouraged members to schedule purposeful time to talk, were available in between sessions for attendees to gather and chat. Conversations between colleagues was vibrant and exciting during available free moments.
Celebrating Knowledge and Progress
Colleagues and peers collaborated to discuss solutions and engage in topical sessions with the intent of education and innovation through exciting sessions. Learning opportunities spanned important updates in the life insurance industry through lectures, panel discussions, and interactive participation. Attendees gained new skills and up to date information that will move them forward in the actuarial profession.
Boat Tours, Bags and More!
The 2022 SOA Life Meeting gave attendees chances to learn and, most importantly, have fun. From an architectural boat tour of the beautiful city of Chicago to waking up for a collaborative morning yoga session, opportunities to explore and destress were available at every turn. Attendees had the chance to meet new colleagues during trivia night or even by playing a game of bags. Networking receptions, including a diversity and inclusion mixer, were a wonderful place to relax and meet new peers.
Giving Back with to Local Students
Attendees engaged in a partnering community project with SOA Cares and Hannover Re. During networking breaks and in between sessions, 400 backpacks were stuffed full of donated school supplies for local students through Kids Above All. Our sincere thanks go out to all who participated!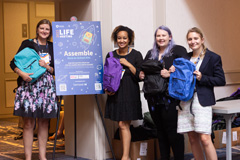 Are you ready for next year? Save the date for the 2023 SOA Life Meeting, scheduled in New Orleans, LA, August 20–23.We hope to see you there!
Digital Program
Not able to join us in person? Select the Digital Pass option when you register and gain access to selected real time streamed sessions, recordings of streamed sessions, and on-demand content, only available through digital access. This option allows you to earn up to 11.7 CPD credits without the need to travel.
View selected sessions streamed live from the venue in Chicago. You will also have access to recordings of all 15 streamed sessions, as well as on-demand recordings and a podcast. Earn additional CPD credit by listening to recordings of the streamed sessions you may have missed.
Access to the digital platform will be available a week before the meeting where you can select your sessions and build your agenda.
Wednesday, 8/24/2022
7:30 AM-9:00 AM CT
Welcome Breakfast and Opening Session
Session Description: Welcome to the SOA 2022 Life Meeting! Start your day by reuniting with the life actuarial community. Savor delicious breakfast treats and enjoy the opening panel session.
Keynote Speaker: Jennifer Moss, Expert on Burnout & Productivity
As a workplace productivity and happiness speaker, Jennifer Moss inspires audiences with science-backed insights to avoid burnout and improve workplace culture, employee well-being, and performance. Her inspiring and evidence-based talks zoom in on strategies for leadership and teams to build resilient, happy and successful organizations and avoiding burnout. In 2022, she was named to the Thinkers50 Radar list as part of an "exceptional group of thinkers, whose ideas, hard work and passion we believe can make a real difference in the world."
Breakfast is available for all meeting attendees as part of the registration fee. If you plan to attend, please register in advance.
9:15 AM-10:30 AM CT
Session 1A: NAIC Current Events - Session 1: Statutory Life and Annuity Issues
Session Description: This session will kick off the key National Association of Insurance Commissioners (NAIC) activities, with a primary focus on updates to principle-based reserve valuations and appointed actuary topics. Discover insights into the current set of activities and initiatives being considered and/or adopted by the NAIC Life Actuarial Task Force (LATF) and the NAIC Risk Based Capital Working Group as well as Actuarial Standards Board. Discuss actuarial practice issues and other appointed actuary and opinion topics relevant to life insurance, variable annuities and fixed annuities.
By attending this session, you will:
Understand what changes are being made to reserves, RBC, PBR and Actuarial Standards and related topics and the anticipated timing of such emerging changes.
Session 1B: Annuity Market Update
Session Description: A lot is happening in the annuity industry. Understand key developments in annuities and their implications to product actuaries. Learn about recent product and market trends in fixed, indexed and variable annuities. Explore emerging regulatory requirements affecting annuities, such as VM-22 and Best Interest rules, as well as how they may impact product development.
By attending the session, you will:
Learn about recent product and market trends in annuities.
Be informed of key emerging regulatory developments affecting annuities.
Understand how these developments may affect product development.
10:30 a.m. – 11:00 a.m. CT
Break
11:00 AM-12:15 PM CT
Session 2A: MRB Latest Development
Session Description: The ASU 2018-12 guidance, otherwise known as long-duration targeted improvements (LDTI), establishes a significant new category of benefit features called market risk benefits (MRB) that protect the contractholder from other-than-nominal capital market risk and expose the insurer to that risk. Insurers will have to measure market risk benefits at fair value. There are a few examples of MRB, Including the most common one— MGxBs on variable and indexed annuities. This change may bring significant volatility to earnings of these GMxB policies that are currently valued under the insurance accrual model (such as SOP 03-1). How to analyze the changes in volatility in MRBs became the natual question for many companies that haven't been valuing them on fair value basis. Besides the GMxBs, have you wondered when or if the guaranteed annuitization options offered by your company have other-than-norminal risk?
By attending the session, you will:
Understand different types of MRBs.
Learn about ways to analyze the changes in volatility in MRBs from SOP 03-1.
Understand the accounting of MRB change for a contract under reinsurance going through spread and liability assumption updates.
Understand when the guaranteed annuitization options become MRB and how to evaluate that.
Session 2B: Life Insurance: Is Your Data Truly Anonymized?
Session Description: In the light of growing adoption of AI in life insurance and with it a growing emphasis on the need to safeguard the data used against reidentification,traditional approaches to de-identifying data mitigate these risks but often fail to protect against more sophisticated attacks. Find out more about data anonymization methods, geographic differences in regulation (PIPEDA, HIPAA) and special considerations when dealing with particular data types.
By attending the session, you will:
Gain knowledge of various data anonymization techniques and understand the differences in how data anonymity is defined across different regulatory schemes.
12:30 p.m. – 2:00 p.m. CT
Break
2:15 PM-3:30 PM CT
Session 3A: What's New in InsurTech: Life Insurance and Annuities
Session Description: As the insurance industry continues to rapidly evolve through influences of InsurTech, it is increasingly important for actuaries to be informed regarding InsurTech. According to a recent study, approximately 16 percent of all InsurTech companies are in the life insurance business. Major areas of focus have included pricing, policy administration as well as marketing, distribution and sales. The changes coming about through InsurTech impact actuaries directly. I Keep current by being informed regarding InsurTech activity.
By attending the session, you will:
Learn about the latest developments in life insurance and annuities in InsurTech.
Session 3B: Life Product Update and Outcome
Session Description: Life insurance has no shortage of issues and innovations impacting the day-to-day life of products, a product actuary and the life insurance process. Listen to a group of experts discuss the key topics faced when issuing and managing life products, including innovations, regulations, growth, opportunity and cautions pertaining to Term, whole life, and UL products.
Be able to identify trends in life products and processes, avoid pitfalls of product development through increased awareness of innovations and issues, and identify key developments that could impact life products.
3:30 PM–4:00 PM. CT
Break
4:00 PM-5:15 PM CT
Session 4A: "101 Session": Actuaries in PE Driven M&A and Reinsurance
Session Description:
M&A activity within the insurance space has never been hotter, spurred on by factors including but not limited to a chase for yield, a larger emphasis and focus on core competencies, and the need for risk optimization. The transfer of long-tailed insurance risk in M&A transactions is a complex endeavor that involves numerous stakeholders and considerations. The landscape continues to evolve with the emergence of non-traditional participants, such as private equity firms. While private equity firms bring fresh perspective, unique motivations, and cutting-edge innovation, there are elements of their operations that are very much aligned to actuarial core competencies. Actuaries are uniquely positioned to lead pricing, valuation, projection, risk management, and many other activities within private equity firms. Hear about recent M&A activity trends, methods in maximizing value such as structured reinsurance solutions, and explore the specific roles played by the actuary within private equity firms.
By attending the session, you will:
Understand the M&A landscape and recent activity.
Understand the role of the actuary within the M&A process.
Identify key processes likely to be led by the actuary within a private equity firm and how those differ from traditional insurance organizations.
Understand structured reinsurance solutions available in optimizing transactions.
Session 4B: Catastrophe Modeling Concepts for Life Actuaries
Session Description: What is a vitagion? Is there such thing as catastrophic longevity? What does a 1 in 200 year mortality loss event look like? How might actuaries use mortality scenarios in their practice? Explore how to move beyond simplistic stress testing with singular percentage shocks to building a robust set of information, derived from stochastically generated scenarios for longevity and excess mortality outcomes. This data can inform assumption setting, longevity swaps, capital levels, and risk management. These concepts apply to life insurers, pension actuaries, and reinsurers.
By attending the session, you will:
Understand what is a loss exceedance curve is and how it may be useful to quantify tail risks.
Comprehend how to incorporate stochastic variability into longevity and excess mortality assumptions.
Find out what elements go into a stochastic prediction of extreme mortality events using nested models.
Learn how to add more depth to youractuarial assumptions.
Thursday, 8/25/2022
9:15 AM-10:30 AM CT
Session 5B: COVID-19 and Its Impact on Mortality
Session Description: In this session, the latest research from the Society of Actuaries (SOA) Research Institute examining the impact of COVID-19 on mortality is highlighted. Included will be insights into how the life insured population is faring during COVID-19. Among the studies presented is an effort underway to analyze the impact of COVID-19 on the individual life insurance industry's mortality experience. Additionally, the SOA Research Institute surveyed insurers to gather a high-level view of U.S. Group Term Life Insurance mortality results during the COVID-19 pandemic and comparing them to pre-pandemic mortality levels.
By attending the session, you will:
Understand SOA Research Institute activities on COVID-19's influence on mortality
Apply research results and insights presented in daily work.
Session Description:As AI is incorporated into more life insurance functions, take a look at the broader use of AI in insurance and how it may negatively impact the diversity, equity and inclusion efforts that need to be at the forefront of products introduced to the market.
By attending the session, you will:
Be able to recognize how AI may have bias coded into specific functions and how to use bias recognition and tools to minimize that impact.
10:30 a.m. – 1:45 p.m. CT
Break
1:45 PM-3:00 PM CT
Session 7A: IFRS17 and LDTI – Translating between Accounting Frameworks for Traditional Products
IFRS 17 and US GAAP LDTI represent the biggest accounting changes for life insurers in decades and both become effective starting January 1, 2023. While many are familiar with the forthcoming changes under either IFRS 17 or LDTI, users of financial statements will need to be able to translate between the two accounting models (or at minimum, understand both models) when reviewing the financials of multi-national insurers. Learn about earnings expectations under both accounting models and compare and contrast product features performance, measurement requirements (including key policy decisions), and financial statement presentation under IFRS 17 and LDTI for traditional life insurance products. Explore illustrative examples as well as anecdotes from first-hand implementation experience to solidify the key themes and insights.
By attending the session, you will:
Understand the impacted components of the financial statement for both IFRS 17 and LDTI as well as be able to translate between the two different presentations.
Describe the key methodology differences between IFRS 17 and LDTI and how those differences will impact earnings.
Describe the advantages and disadvantages of accounting for an insurance product under IFRS 17 versus LDTI.
Describe expected earnings impacts for traditional life products under both IFRS 17 and LDTI.
Session 7B: LTC Combination Products: The Next Five Years
Session Description: Insurance covering long-term care insurance is an insurance market with unmet needs. Long tailed liabilities and historical pricing challenges have left relatively few carriers selling into the market. Hybrid products, combining LTC benefits with familiar chassis offer an opportunity to merge and mitigate morbidity risks with conventional product risk life insurers already manage. Combination products have a long market history, but continue to evolve.
Key recent developments to be discussed include
Market participating (indexed or variable) products to replace flat inflation guarantees
Worksite/group markets with portable products to augment and shield retirement savings against catastrophic LTC events.
Renewed focus on joint products with appropriate features to balance risk and LTC benefits per premium dollar. Public and private cooperation to manage the risk pool and extend public funding to cover key coverage gaps.
By attending the session, you will:
Be caught up with current trends in Life/LTC and Annuity/LTC product innovation.
Will hear where product experts think existing products can be improved, and possible ways to meet the needs of all stakeholders.
3:30 PM-4:45 PM CT
Session 8A: Disclosure and Reporting for LDTI
Session Description: The adoption and implementation of LDTI represents a significant change for insurers. There are major shifts in the the financial statements and required disclosures. Insurers are faced with a variety of decisions, including at what level to present disclosures (i.e., segment level or lower), how to format the disclosures, and what to include in the qualitative disclosures. Focus on the end to end journey of disclosure generation from model output to general ledger to published financials.
By attending this session, you will:
Describe the new required disclosures, understand the data elements that will be used in thedisclosures, and comprehend the available technology solutions to produce the required disclosures.
Session 8B: The Fluidity of Fluidless Underwriting: Time to Drink the Kool-Aid?
Session Description: Gain insights into the expanding scope of fluidless underwriting and conversation around why this is not yet the new normal for traditional life insurance business. A panel representing reinsurance, direct company, actuarial, and underwriting perspectives will discuss current developments in fluidless underwriting and downstream considerations for mortality outcomes.
The panel will address such topics as:
High-level observations from newer underwriting tools and processes
Regulatory considerations for adopting new underwriting tools and processes,
Pitfalls in assuming business as usual when adopting new underwriting tools and processes, and
Considerations when determining the mortality impact of new underwriting tools and processes.
By attending the session, you will:
Identify recent trends and outcomes from fluidless underwriting programs and why it is not yet the norm.
Recognize the different regulatory considerations for newer underwriting tools and processes.
Appreciate the nuances between established underwriting practices and expectations for new underwriting processes.
Understand drivers of mortality outcomes and considerations when quantifying changes to underwriting.
Registration & Travel
You won't want to miss this annual event that reunites the best and brightest within the life actuarial field. Please select the sessions you plan to attend in each time slot at time of registration. This will assist us in assigning appropriate meeting room space to accommodate the maximum number of attendees for each session.
Thank you to our Registration Sponsor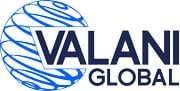 Registration Fees*
Full payment is required at the time of registration. Schedule denotes U.S. dollars. Payment required in U.S. dollars.
All-Access Pass (in-person)

Digital Pass

SOA Member

Non-Member

By August 10

After August 10

By August 10

After August 10

Individual

$995

$1195

$1195

$1395

$525

First Time Attendee discount

$895

$1095

n/a

n/a

n/a

Group discount* 5+

$845

$1045

n/a

n/a

$446

Retired/Academic/

Unemployed/Government discount

$495

$495

n/a

n/a

$262

Guest Fee-includes breakfast each day and Wednesday reception

$200

$200

n/a

n/a

n/a
Payment Options
Paying by credit card – Register online by registration deadline.
Paying by check – Contact SOA Customer Service for application and payment details. Allow 10 days for receipt and processing of check payments.
Group Discount
If your company is sending five or more employees to attend the digital or in-person meeting in Chicago, please contact pd@soa.org for details on group pricing.
For more information, view our full Registration and Refund Details and Policies.
Hotel and Travel
Chicago Marriott Downtown Magnificent Mile
540 North Michigan Ave.
Chicago, IL 60611
Chicago Marriott Downtown Magnificent Mile Reservations
Hotel Guest room rates (taxes not included):
$209 single/double occupancy
Hotel booking deadline: August 1, 2022
Why Stay at the Chicago Marriott Downtown Magnificent Mile?
We realize there are many hotel options available and by staying at the Marriott, we offer you the chance to save through the SOA group rate and help us fulfill our contractual obligations. Staying at the Marriott will also provide the best opportunity to connect with your peers, maximizing the quality of your meeting experience.
Confirmations
Confirmation of your hotel reservation is issued by the hotel. If you have not received a confirmation number prior to your departure for Chicago, please call the hotel to make sure your reservation has been received.
Early Departures
During check-in, all guests will need to verify their departure date. At that time, you may change your departure date without penalty. Any guest who departs before the confirmed departure date may be charged an early departure fee.
Cancellations
Reservations must be canceled 72 hours prior to arrival to avoid a one night's room and tax charge. A major credit card is required to make a reservation.
Travel
AmTrav Corporate Travel is the Society of Actuaries' official travel agency. AmTrav is focused on providing cost savings and enhanced travel services. Call AmTrav at 866-284-5774 or visit them online at www.amtrav.com.
Health and Safety
Your health and safety are of the utmost importance. The SOA continues to monitor guidelines for health and safety measures from the World Health Organization, Centers for Disease Control and Prevention, the State of Illinois, and Cook County. We are working closely with the local community and hotel, and will follow applicable federal, state and local laws, adapting plans accordingly, and sharing updates along the way. View the Health and Safety information for this event.
Build Your Organization's Visibility
Expanding your brand exposure to the right people is simple at the 2022 SOA Life Meeting. You will find a variety of people in the annuity, finance, life and reinsurance industries attending this year's three-day event. The average experience of our attendees is 15 years and their positions can range from vice presidents and actuaries to directors and managers.
Develop your brand's positive outlook with one of the many sponsorship opportunities available. Cultivate leadership skills and encourage thought-provoking discussion or simply bring attendees together for a breakfast sponsored by your organization.
2022 Life Meeting Sponsorship brochure
Some of the sponsoring options at the 2022 SOA Life Meeting include:
Email Communications – Stay connected with attendees by becoming a part of our regular communication schedule. Feature your logo on our registration webpage and emails, be recognized as the sponsor of our daily highlights e-newsletter or send out a targeted email to all registered attendees.
Social Events – As attendees relax after a long session or prepare for the day, show off your organization in several ways. Be a part of our networking reception, sponsor a wellness activity, be recognized as a sponsor during a provided breakfast, connect with attendees during an onsite refreshment break, sponsor the DEI research reception, or host a space at the engagement lounge to gain visibility.
Branding – Sometimes, all you need is for your logo to be seen. We offer a variety of opportunities for brand placement such as placing your logo at the front of our opening program, branding the hotel keycards, placing your brand on social distance comfort bands and at hand sanitizer stations, or becoming a friend of the SOA and having your logo present on the event web page and emails.
Thought-Leadership Opportunities – Develop the future leaders and innovators in the life insurance community by sponsoring an educational event. You have the option to host a 75- to 90-minute post-meeting webcast for all digital and in-person attendees or entice a targeted group of attendees to participate in a round table discussion about a hot industry topic.
Want to keep it simple? Be a part of the Engagement Lounge with a tabletop where you can interact with attendees. Or become a Friend of the SOA and get your brand in front of meeting attendees with special opportunities for logo placement.
Reach out to our Sponsorship team, to start the conversation on which option would be best to help you achieve your goal.
Thank you to our 2022 Life Meeting Sponsors
Platinum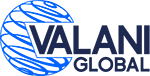 Gold




Silver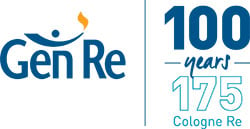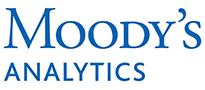 Thank you to our 2022 Corporate Sponsors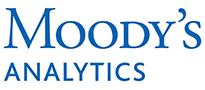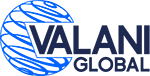 Event Insights
Sustainability/SOA Cares/CSR
Sustainability at SOA Events
SOA cares about sustainability and the future of the world where our members work and live. Some efforts being implemented at the Life Meeting are listed below:
Reduce single use plastic by replacing water bottles with hydration stations with reusable glassware
Increased recycling bins for items like soda cans, paper, etc.
Linen-less tables reducing water usage
Using sustainable and biodegradable badge ribbons
SOA is hosting a Backpack Drive for Kids Above All in partnership with Hannover Re
"Kids Above All places the safety, well-being, and education of kids and families above everything else, so they can build better lives. We offer services in Cook, DuPage, Kane, and Lake counties, including doula and early childhood education, affordable daycare, foster care, and adoption services, housing for teens and homeless young adults, and counseling."
Attendees can purchase items or send funds before, during or post event directly to the organization through the below links – be sure to include a note in purchase stating Society of Actuaries (SOA) so we can track our impact.
Monetary Donation link: https://www.kidsaboveall.org/donate/
In partnership with
Wednesday, August 24
7:30–9:00 AM
Breakfast and Opening Session
Welcome to the SOA 2022 Life Meeting! Start your day by reuniting with the life actuarial community. Savor delicious breakfast treats and enjoy the opening panel session.
Keynote Opening Session
Jennifer Moss, Expert on Burnout & Productivity
As a workplace productivity and happiness speaker, Jennifer Moss inspires audiences with science-backed insights to avoid burnout and improve workplace culture, employee well-being, and performance. Her inspiring and evidence-based talks zoom in on strategies for leadership and teams to build resilient, happy and successful organizations and avoiding burnout. In 2022, she was named to the Thinkers50 Radar list as part of an "exceptional group of thinkers, whose ideas, hard work and passion we believe can make a real difference in the world."
A breakfast buffet is available for all meeting attendees.
12:30–2:00 PM
Lunch & Professionalism Discussion
Do you know how you would handle yourself in a high visibility situation that put your professionalism in the spotlight? How would you handle being reported to the ABCD? Hear how, Tom Dloughy, after taking a new assignment, quickly found himself challenged from many angles but came out a stronger actuary. This lunch session is a reprise of a presentation from the 2017 Seattle Life and Annuity Symposium with some new highlights. Hear Tom share his experience with the ASOPs, the ABCD, and how he attempted to maintain the high standards of actuarial professionalism.
6:00–7:30 PM
Networking Reception
The day's sessions have commenced. It's time to relax, enjoy casual conversation and make new connections.
Thursday, August 25
6:00–7:00 AM
Morning Yoga
Wake up and start your day with our mind, body and soul simple vinyasa yoga practice. Start your day right by linking breath to movement, allowing you to connect with your inner self. Namaste!
8:00–9:00 AM
General Breakfast
Good morning, attendees! Get ready for day two by enjoying breakfast with your peers. Chat about best practices and take a look at your session schedule.
A breakfast buffet is available for all meeting attendees.
5:00–7:00 PM
SOA Research Institute DEI Reception
Our Society of Actuaries Diversity, Equity and Inclusion (DEI) strategy includes raising awareness amongst our key volunteers, members, and candidates, and to conduct research with a DEI focus as part of our commitment to address issues of social and racial disparities. We are committed to make a difference through our research, and increase diversity, equity and inclusion in the actuarial profession and in the communities where we live.
As part of that initiative, we are pleased to present our SOA Research Institute DEI Research Reception that highlights SOA activities and bring to attendees a deeper look at DEI work happening in the local Chicago community.  Our local guest speakers will provide additional professional development for attendees through a panel discussion and talk about their work to bring improved outcomes for consumers of insurance and financial services and to broaden the diversity of the workforce of these industries.  A portion of the net proceeds of this event will be used to further our SOA DEI initiatives and research projects.