The SOA's ElderTech Summit, in partnership with Maddock Douglas, is a virtual event bringing together InsurTech experts and startups, actuaries, demographers and other experts looking at the intersection of aging and technology. Join us for a two-day virtual summit, where we'll discuss aging in place, insurance products, long-term care, and how InsurTech ideas can help address these areas in supporting the elderly.
Join the conversation on social media by using #ElderTech.
In partnership with Maddock Douglas and Plug and Play Tech Center.
Thank You to Our ElderTech Summit Sponsors
Platinum
Monday, November 9
10:00 – 11:00 AM CT
General Session – Design for Joy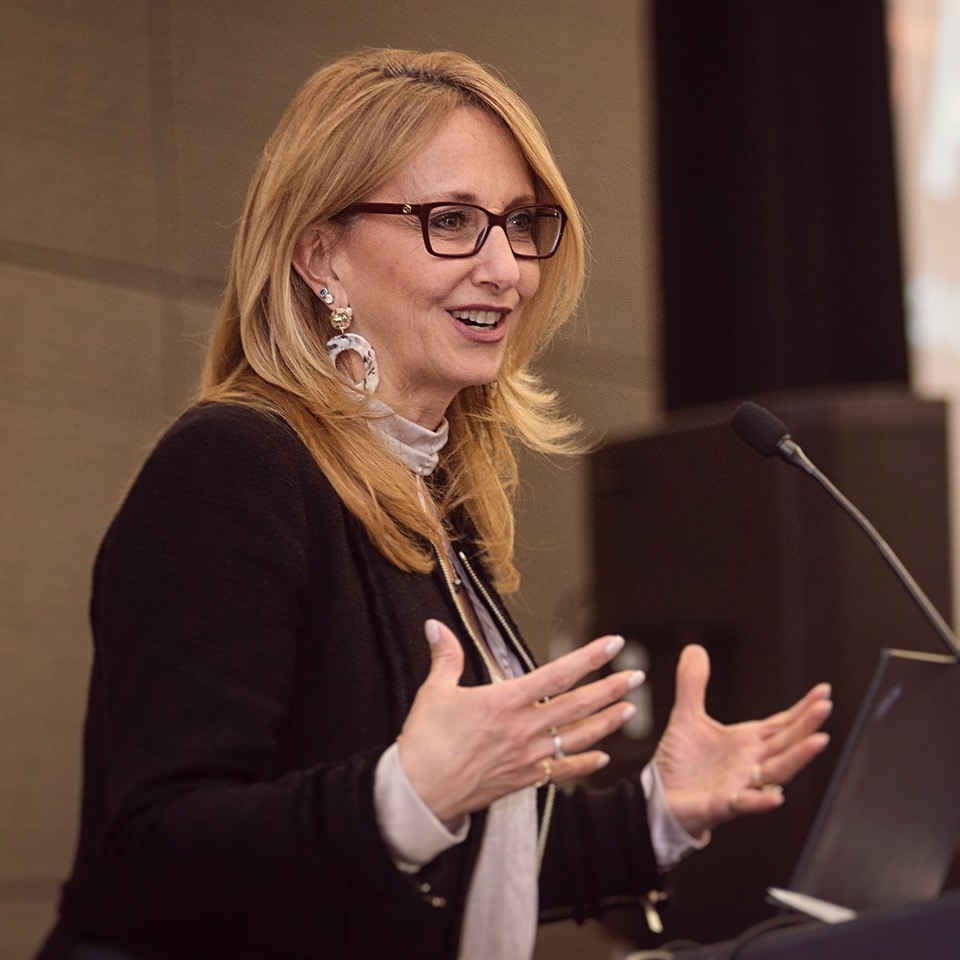 Presenter: Danielle D. Duplin, Danielle@FreeWindProductions.com

Danielle Druery Duplin is Cofounder and Global Executive Director of AGENCY: Worldwide Innovation for Living Longer and Aging Better; equal parts coworking, programming, and a cross-sector innovation community to grow companies and commercialize solutions that improve the aging journey. As President of FreeWind Productions, Danielle is a thought leader, award-winning producer of innovation programs, and a public speaking coach. She blends enthusiasm, critical thinking, and her unique 35+ years of experience as a corporate executive, entrepreneur, software engineer, and ecosystem builder to help her clients inform, inspire, and influence their audiences, and move ideas to action. Ms. Duplin serves on the Federal Reserve Bank Working Cities Challenge steering committee; she is a coach and mentor for startups at MassChallenge, FinTech Sandbox, Leading Cities Accelerator, and TechStars; and she created, co-produced, and hosted over 1,500+ innovation events including TEDxBoston, HubWeek Ideas Festival, MassTech Leadership Council UnConferences, and Fidelity Center of Applied Technology Global Programs at Fidelity Investments. Danielle offers a range of consulting engagements including keynotes, custom workshops, and private coaching sessions to help leaders craft and deliver high-impact talks, and she curates and emcees events with her clients to achieve their strategic goals.
11:00-11:30 AM
Break
11:30 AM – 12:30 PM CT
Presenters: Farhad Chowdhury; Mike Dooley; Robert T. Eaton, FSA, MAAA; Dr. Samir Qamar
Session Description: The Internet of Things continues to expand into our everyday lives as well as those needing care at home. The promise of these trends is to allow everyone to live longer, healthier lives in the comfort of their homes and to even stay virtually connected with loved ones. Hear about the future of aging in place to empower the elderly to control their homes and their health.
12:30 – 1:00 PM CT
Break
1:00 – 2:00 PM CT
New Breakthroughs in Memory Care
Presenters: Tom Grape, Brent Forester, MD, MSc, Dr. Ipsit Vahia
Session Description: The issues, sensitivities and impacts of dementia and Alzheimer's are among the most concerning topics around aging. In this session, we will examine some new technologies and methods for improving mental fitness and quality of life leveraging audio, visual, physical and virtual means. Join us as we learn about the findings of experiments done in a facility setting and the applicability of these technologies to aging in place.
2:00 – 2:30 PM CT
Break
2:30 – 3:30 PM CT
Presenter: Richard Marshall; Susan Ryan
Session Description: We all experienced a temporary dose of social isolation during the COVID-19 lockdowns this spring and summer. Social isolation – which can lead to depression, health problems and even death – is most prevalent among older individuals. Although this is a "tech" conference, emotional and mental health needs cannot be met through technology alone. It will ultimately take the right combination of technology and human interaction. Fortunately, there are a wide variety of technology solutions being developed to alleviate social isolation.
Tuesday, November 10
10:00 – 11:00 AM CT
General Session – Social Determinants and the Health of Older People of Color
Moderator: Annette V. James, FSA, FCA, MAAA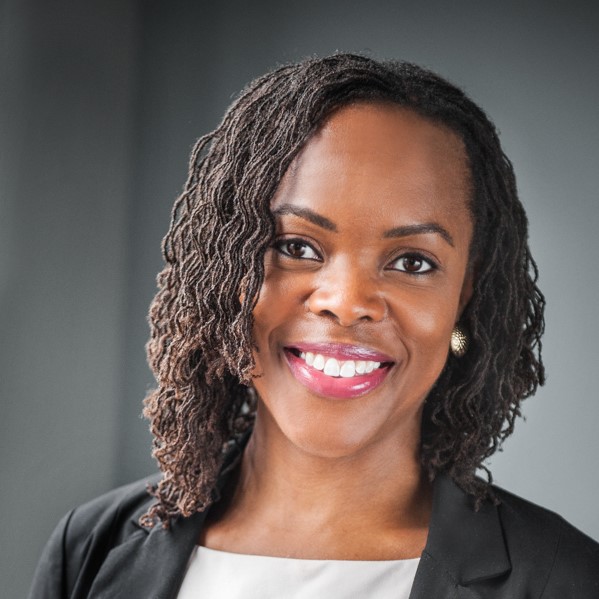 Presenter: Dr. Uchechi Mitchell

Uchechi A. Mitchell is an Assistant Professor at the University of Illinois Chicago's School of Public Health in the Division of Community Health Sciences. She is a health disparities and minority aging researcher who addresses questions at the intersection of population and biopsychosocial sciences. Much of her research uses data from national surveys of older adults to investigate pathways leading to racial/ethnic disparities in psychosocial outcomes (e.g., hopelessness), biomarkers (e.g., allostatic load, inflammation), and supportive resources (e.g., consumer technologies). A central theme throughout her research is an interest in the ways in which individual and community-level stressors and coping processes shape health and health inequities over the life course.
Current projects include research on the structural determinants of hopelessness among older adults, the impact of neighborhood and individual-level stressors on physiological functioning and cognitive decline, and individual and community resiliency processes during the COVID-19 pandemic. Her work has been consistently supported by the National Institute on Aging (NIA) and the National Institute on Minority Health and Health Disparities (NIMHD).
11:00-11:30 AM
Break
11:30 AM – 12:30 PM CT
Presenters: Layne Mayer, Candice Smith, Farron Blanc
Session Description: As people age, they need more care. Those often providing care are family members, most commonly adult children, who are likely have their own children and careers to manage. New solutions are being developed to help caregivers navigate the world of aging and to support them throughout this journey, one they probably didn't anticipate beforehand.
12:30 – 1:00 PM CT
Break
1:00 – 2:00 PM CT
Telehealth Technologies and Seniors: Perils, Barriers and Promises
Presenters: Ryan McQuaid; Susan Philip
Session Description: The COVID-19 pandemic has created a sea change for how patients are accessing care. To limit exposure to the virus, telehealth technologies have been adopted across hospitals, senior living facilities, nursing homes, and physician offices in order to provide necessary care to patients, preserve PPE of health care workers, and triage care so that those who truly need in-person care can obtain it. Seniors are especially vulnerable to COVID-19. The desire to keep our elders safe while striving to make sure they are not delaying necessary care (and exacerbating underlying healthcare conditions) has spurred providers to adopt technologies to provide virtual care to the elderly.
CMS, recognizing the need to provide immediate regulatory flexibilities for telehealth services, relaxed or waived several restrictions that have traditionally limited telehealth adoption in Medicare. Health plans, their telehealth vendors and contracting network providers have also responded by developing capacity. Recent trends indicate that telehealth use among Medicare beneficiaries has increased dramatically. While telehealth holds promises for providing to care to the elderly, what are potential barriers or perils to consider? What do we envision a post-pandemic health care delivery system to be and can telehealth help allow seniors to "age in place?"
2:00 – 2:30 PM CT
Break
2:30 – 3:30 PM CT
Life Stories - Love Driven Innovation in Aging
Presenters: Dorothy L. Andrews, ASA, MAAA; Maria Ferrante-Schepis; Eric T. Sondergeld, ASA
Session Description: Watching a beloved parent decline can be emotionally decentering and often creates unimagined hardships. It is important to remember that you are not alone and that hardships drive some of the most impactful and innovative thinking. Come hear the stories of how others have developed creative solutions to manage the challenges of caring for declining parents. This collaborative session will not only offer comfort and possibility, but could also spark scalable innovations that could impact our broader community and world.
Entire Meeting
Individual (one access code, no broadcasting)

$250

Individual 5+ Rate (one access code, no broadcasting)

*Please see rules and regulations below

$225

Government Employee

$50
*To utilize the individual 5+ rate you must first have 4 full paying registrants already registered. Once you have reached the 5th registration you may begin to utilize this discount. To confirm eligibility for this discount please email Lisa Collins at lcollins@soa.org
This discount cannot be combined or used with any already discounted rates.
Registration Includes
One access code to the live virtual seminar
One Internet connection for streaming only
One set of presentation materials
Access to all available session recordings
Payment Information
Register online, via credit card, no later than November 6. A confirmation of your registration will be sent by email.
Full payment is required at the time of registration.
For information regarding check payment please contact Customer Service. Please allow 10 days for receipt and processing of checks.
Refunds will not be issued.