Making a Successful ImpACT
The Society of Actuaries (SOA) 2022 ImpACT Conference, the largest actuarial conference of the year brought together over 2,300 actuaries and professionals from 39 countries both in-person on Orlando, FL, and virtually. Attendees enjoyed building connections, networking and learning as they discovered the latest updates in the actuarial profession.
View key takeaways from the 2022 SOA ImpACT Conference below.
A Plethora of Networking Opportunities
Actuaries came together at the 2022 SOA ImpACT Conference to learn, network and grow with the changing field. Each session offered important pieces of education that provided attendees with skills to take on challenges within the actuarial profession. Members, candidates and thought leaders collaborated in the Expo Center to learn the latest innovations while interacting with exhibitors.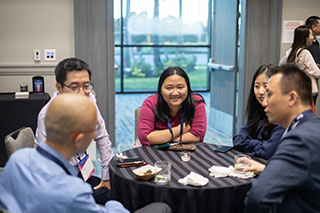 Topics and Sessions that Spoke to the Profession
Presenters focused on a variety of challenging topics in the field that gave attendees a chance to ask questions and propose thoughts to speakers and panelists encouraging interactivity and intrigue. The Opening Session featured keynote speaker Mico Yuk, chief data evangelist, who dove into storytelling with data and the criticality of transforming analytics into key points of understanding. We also celebrated important milestones, including honoring our 2022 outstanding and lifetime volunteers for their efforts to move the profession forward, and witnessed SOA Past President and Chair Jennifer Gillespie, FSA, MAAA, transfer the badge to SOA 2022–2023 President and Chair John W. Robinson, FSA, FCA, MAAA, at the Presidential Luncheon.
Check out Mico's recommended book list.
Browse Mico's storytelling cheat sheet.
Finding Fun Under the Orlando Sun
Actuaries enjoyed time under the sun or up early in the morning to interact and have fun with their fellow colleagues. ImpACT Fest was an amazing gathering of peers and families filled with poolside games, tasty food and live music that encouraged a lively break after a day of sessions. Our early risers rejoiced at Tai Chi and the Fun-Run Walk to enjoy time together to stretch bodies and minds. Members also attended a Diversity and Inclusion Community Mixer which celebrated different backgrounds and perspectives.
Contributing to an Important Cause
This year, SOA Cares partnered with Hannover Re and local nonprofit Serenity's Grace to encourage attendees to build toiletry kits for Florida families in need. Members and professionals donated directly to the cause, and the SOA matched these gifts totaling over $8,000. Thank you to all who participated!
Registration
Please select the sessions you plan to attend in each time slot at time of registration. This will assist us in assigning appropriate meeting room space to accommodate the maximum number of attendees for each session. We're excited that you are joining us for this signature event. Register by September 23 and save!
Thank you to our Registration Sponsor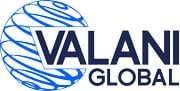 Registration Fees*
Full payment is required at the time of registration. Schedule denotes U.S. dollars. Payment required in U.S. dollars.
All-Access Pass (in-person)

SOA Member

Non-Member

By Sept. 29

After Sept. 29

By Sept. 29

After Sept. 29

Individual

$1,200

$1,400

$1,350

$1,550

Retired/Academic/Unemployed/Government

$600

$700

n/a

n/a

First Time Attendee

$1,100

$1,300

n/a

n/a

Group discount* - 5+

$1,020

$1,090

n/a

n/a

Guest Fee** (includes daily breakfasts, receptions, exhibit hall entry)

$250

$250

n/a

n/a
Payment Options
Paying by credit card – Register online by registration deadline.
Paying by check – Contact SOA Customer Service for application and payment details. Allow 10 days for receipt and processing of check payments.
*Group Discount
If your corporation is sending five or more employees to participate at the in-person 2022 SOA ImpACT Conference, please select the discount rate when registering.
**Guest Fee
The SOA provides a variety of registration options for guests of attendees. A significant other, friend or family member of the attendee who is over the age of 18 is considered a guest (or non-business affiliate). One guest per registrant is allowed. Members of an actuarial organization and recruiters are not considered guests and must register at the appropriate member or nonmember fee listed above.
Note: guest fee does not include attendance at sessions or luncheons
As part of our major meetings and other events, the Society of Actuaries (SOA) provides lists of attendees (name and company only) to attendees. Email addresses are shared with sponsors for those attendees that have opted in to receiving communications The SOA does not sell nor share attendee email addresses with third parties. If you receive a request from a third party to purchase SOA attendee lists, please contact us at customerservice@soa.org or visit our Customer Service webpage.
Persuading Your Boss to Send You to ImpACT
You did your research on the conference, checked your calendar, and you want to attend this year's SOA ImpACT Conference in Orlando, Florida. You've heard that ImpACT is a premier gathering of industry, employers, actuarial professionals and thought leaders—the largest of its kind. You're ready to register, but your boss may need some convincing. We've got you covered. Check out these simple steps and talking points that will help you communicate the value of the conference.
Familiarize yourself with the full 2022 SOA ImpACT Conference agenda and details
Before you discuss the conference with your boss, you'll want to be sure you've thoroughly explored the sessions and speakers. It might also be beneficial to put together a draft schedule.
New this year – there are four different learning tracks that you can use to build your personal agenda. By selecting a learning track, you can show your employer the various topics you will explore throughout the event.
Become familiar with the various diversity, equity, and inclusion (DEI) sessions and events that are planned throughout the conference. Celebrate backgrounds and perspectives with other DEI-passionate members within the community.
Outline your top reasons for attending the 2022 SOA ImpACT Conference
The 2022 SOA ImpACT Conference is the perfect opportunity to reconnect with colleagues, advance your career, and build your network.
Break through the Zoom fatigue and reconnect in person. Get involved in fundraising, community projects and a variety of entertaining events.
You can earn up to 21 CPD credits! By registering for the All-Access Pass, you will gain entrance to all on-site sessions and events, AND the entire virtual program.
Present your case to your boss
You know your boss better than we do. Provide them with as much information about the conference as you need. If you still need additional resources, check out our downloadable Persuade Your Boss Letter below.
If you're as passionate about this conference as we are, then make it known the 2022 SOA ImpACT Conference is the only event you need to attend.
Hotel and Travel
Orlando World Center Marriott
8701 World Center Drive
Orlando, FL 32821
888-236-2427
The in-person program will start on Sunday, October 23, with the Welcome Reception and end on Wednesday, October 26 at 12:30 p.m.
Guest room block rate: $256 single/double occupancy (taxes not included)
Rooms will include a daily resort fee ($40) which includes Wi-Fi in guest rooms, transportation to Disney Parks and Disney Springs, and daily admittance to the waterpark (up to 4 guests).
Reserve your room by September 29, 2022, to guarantee the discounted rate.
All rates quoted are for single or double occupancy.
Cancellations without penalty are allowed up to 48 hours prior to your scheduled arrival. Cancellations within 48 hours of your scheduled arrival or no-shows will be charged for 1 night room and tax.
All reservations must be guaranteed with a credit card. Your credit card will not be charged for your guest room charges until you depart from the hotel.
You will receive a reservation acknowledgement # when booking your hotel. Your hotel confirmation # will come directly from the hotel.
Check-in time is 4:00 pm. Check-out time is 11:00 a.m. Unless otherwise noted.
Why Stay at the Orlando World Center Marriott?
This family-friendly venue has it all! From new rooms to suites perfect for expanded living, this premier resort offers an oasis with a lagoon-style pool, kids splash zone, waterslides and poolside cabanas. Play a round of golf, relax in the spa, workout in the modern gym, and enjoy nine dining options complete with special events. And take advantage of the convenient shuttle to nearby Disney World Parks & Disney Springs.
Destination
Experience the wonder of Orlando—a unique and fun-filled destination to explore and create memories! From thrilling attractions, and one-of-a-kind experiences to shopping and feeding your palate with world-class dining at over 5,000 restaurants, Orlando offers an endless array of entertainment and fun. Plan ahead!
25 New Reasons to Visit Orlando
Travel
AmTrav Corporate Travel is the Society of Actuaries' official travel agency. AmTrav is focused on providing cost savings and enhanced travel services. Call AmTrav at 866-284-5774 or visit them online at www.amtrav.com.
The SOA is not contracted with any housing company or travel agency to place hotel reservations on behalf of SOA, its exhibitors or its sponsors. These companies have not entered into agreements with the Orlando hotel and cannot guarantee rates and accommodations during the conference dates.
Exhibits
Secure your position on the exhibit floor today. Your exhibit booth includes a virtual company profile as well. Use this opportunity to connect with our virtual audience! To learn more, please contact our Sponsorship Team at sponsorship@soa.org.
Exhibit Hall Hours
| | |
| --- | --- |
| Sunday, October 23, 2022 | 5:00 pm – 6:30 pm |
| Monday, October 24, 2022 | 8:00 am – 4:00 pm |
| Tuesday, October 25, 2022 | 8:00 am – 5:30 pm |
Thank you to our 2022 Corporate Sponsors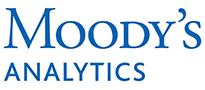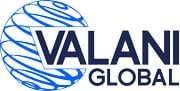 Connect with Key Players in the Actuarial Space
Brand exposure and visibility has never been easier! Support the actuarial community through sponsorship opportunities at the 2022 SOA ImpACT Conference and reunite with your target audience at this in-person and virtual event.
When you become a sponsor, you gain elements that assist the influence of your organization to our attendees. Key impacts include:
Visibility - Enjoy a high level of visibility across a broad audience.
Brand Equity - Build and enhance brand equity among actuaries from all disciplines.
Thought Leadership - Be recognized as a key player and thought leader in the actuarial space.
Influence - Gain direct exposure to decision makers who use your products and services.
Our sponsorship opportunities are crafted to help bring attendees together and associate your company with a positive and reuniting experience. Select from three levels of sponsorship, each featuring a pre-determined set of branding opportunities that offer your company consistent visibility throughout the event, including:
Logo Placement: Pre, during and post event opportunities
Company profile on virtual event platform
Pre- and post-event registration lists*
Verbal recognition during the General Sessions
Social media recognition
Extended exposure and networking on event platform, pre- and post-event
Post-event sponsorship report
*Includes attendees who opted to share their contact information
You can also customize your sponsorship package further with a wide array of events and opportunities to meet your marketing needs. We are happy to help you achieve your goals. Contact the sponsorship team for more information at sponsorship@soa.org.
Suitcasing
Suitcasing is an unethical business practice in which non-exhibiting organizations or persons gain event credentials as attendees then solicit business in the aisles, public or private spaces at the conference. To protect our exhibiting companies, the Society of Actuaries (SOA) prohibits suitcasing and will do what it can to report and remove any person(s) seen soliciting business in public spaces, including other companies' booths or private space, such as a hotel suite. If you are suspicious of suitcasing activities, please report them to soameetings@soa.org.

Attendee Lists
As part of our major meetings and other events, the SOA provides lists of attendees (name and company only) to attendees. Email addresses are shared with sponsors for those attendees that have opted in to receiving communications. The SOA does not sell nor share attendee email addresses with third parties. If you receive a request from a third party to purchase SOA attendee lists, please contact us at customerservice@soa.org or visit our Customer Service webpage.
Thank you to our 2022 Event Sponsors
Platinum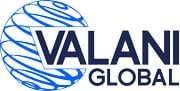 Gold






Silver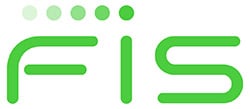 Event Highlights
Educational sessions are just the beginning at the 2022 SOA ImpACT Conference. Come together and make new connections with your peers, industry leaders and the actuarial community. Get involved in fundraising, community projects and entertaining events. Take advantage of opportunities to build your network through experiences with your physical and social well-being in mind.
Sunday, October 23–Wednesday, October 26
SOA Cares/Sustainability/CSR
Assemble a Toiletry Kit for Serenity's Grace
ImpACT attendees can support Serenity's Grace, a charity located in the Central Florida area, by building a toiletry kit on site to support local families in need. Serenity's Grace is dedicated to advocating for the homeless and economically disadvantaged families in the community by hosting outreach programs that provide hot meals, clothing, hygiene products, and community resources.
Support Hurricane Ian Relief
With the recent occurrence of Hurricane Ian, Serenity's Grace will provide a portion of proceeds towards hurricane relief within the affected local communities. The SOA is also matching monetary donations up to $10,000. You can also donate to Serenity's Grace here or via the payment app of your choice. Please note your association with the SOA, to ensure your donation is correctly utilized.
Cash App: $SerenitysGrace​
Venmo: @SerenitysGrace​
Paypal: SerenitysGrace
– supported by Hannover Re

Exhibit Hall
This welcoming space is the hub of the meeting. Enjoy insightful sessions in the theater, connect with organizations in the exhibit area, and take advantage of the free headshot studio. Take a breather during the Reconnect and Refuel breaks, relax in lounge spots and build your network with peers. This space is also where breakfasts and receptions will take place.
Thank you to the headshot studio sponsor.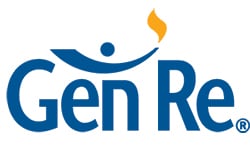 Sunday, October 23
5:00-6:30 p.m.
Welcome Celebration
Welcome to Orlando! Take some time to unwind after traveling, reconnect with peers and expand your network of colleagues, and meet exhibitors at the opening reception.
Monday, October 24
6:30 am – 7:15 am
Welnness Activity: Tai-Chi
Tai-chi is a practice of mindfulness in motion, focusing on movement of the body with the breath. This type of Tai-Chi practice is accessible for everyone as it is gentle in nature and may be done from a standing or seated position. The practice focuses on improving mobility, coordination, and flexibility while helping to lower stress levels. This practice is ideal for all ages and fitness levels.
9am – 10:30am
Opening General Session
Join us for the morning session to kick off the conference, including an opening address from 2021-2022 SOA President and Chair Jennifer L. Gillespie, FSA, MAAA. Gain new perspectives from keynote speaker Mico Yuk, chief data influencer, Count.co, and Analytics on Fire Podcast host through her presentation on how to harness data for insightful storytelling.

4:30–6:00 p.m.
ImpACT Fest
Are you ready for some fun? Everyone is invited! Join us poolside for a casual gathering filled with food, games, and old and new friends. Bring the entire family as you enjoy some laughs with your peers.
Sponsored by Polysystems


Tuesday, October 25
6:00 –7:00 a.m.
Fun Run
Take in the early morning sun and go for a run or walk along the Orlando World Center Marriott's beautiful, lush grounds of Hawk's Landing Golf Course. This scenic 3.1-mile cross-country route is part concrete and part grass.
There is a nonrefundable fee of $25 per person. If you plan to attend, you must register in advance. To receive a t-shirt, registration is required by September 23.
11:30 a.m.–1:00 p.m.
Presidential Luncheon
Witness the transfer of the presidential badge with 2021-2022 SOA President and Chair Jennifer L. Gillespie, FSA, MAAA, and 2022-2023 SOA President and Chair John W. Robinson, FSA, MAAA, FCA. Robinson will share his perspective on the year ahead in supporting the SOA's Strategic Plan. Join us for an expert panel session on disruption, innovation and risks impacting society, spanning discussions on diseases, technology and climate.
This event is sponsored by ARC.



3:45–5:15 p.m.
Closing Reception
Join your fellow 2022 SOA ImpACT Conference attendees in the exhibit hall to hear closing remarks and take a few last moments to make connections.
5:30–7:00 p.m.
SOA Research Institute DEI Reception
Our SOA diversity, equity and inclusion (DEI) strategy includes raising awareness among our key volunteers, members, and candidates, and conducting research to address issues of social and racial disparities. We are committed to making a difference through research to increase diversity, equity and inclusion in the actuarial profession and in the communities where we live.
A professional development opportunity, the SOA Research Institute DEI Fundraiser highlights SOA activities and gives you a deeper look at diversity, equity and inclusion work happening in the Florida communities. Local guest speakers will join a panel to discuss their work bringing improved outcomes for consumers of insurance and financial services, broadening the diversity of the workforce of these industries.
A portion of the event net proceeds will be used to further our SOA diversity, equity and inclusion initiatives and research projects.
There is a nonrefundable fee of $50 per person. If you plan to attend, you must register in advance.
Sponsored by KPMG

Visiting Disney?
To purchase specially priced Disney Meeting/Convention Theme Park tickets, please call 407-566-5600 or click here. Tickets are valid 7 days pre, during, and 7 days post meeting dates. Please note the cut-off date for advance purchase savings is 10/22/2022.
Sustainability
The SOA is dedicated to ensuring the sustainability of the 2022 ImpACT Conference with efforts like reusable water bottles, sponsored by F&G Annuities & Life, and water stations to reduce plastic water bottle usage. Our badge ribbons are made from biodegradable materials that breakdown in the sunlight overtime and we've reduced paper usage by changing our table tents to chalkboards, replacing paper signs with digital boards outside the meeting rooms and utilizing the meeting app instead of printed schedules. We also have recycling stations with signage promoting what items can be placed where.