Access to the virtual platform will be available a week before the meeting where you can select your sessions and build your agenda.
Platform will remain open for one month at the conclusion of the meeting.
It's Time to Reconnect
Plan ahead to attend the virtual 2022 SOA ImpACT Conference October 26–28. Join us to experience innovative events, new insights and valuable opportunities in the actuarial profession. ImpACT is a premier gathering of industry, employers, actuarial professionals and thought-leaders—the largest of its kind.
The virtual conference taking place October 26–28 gives you access 18 essential sessions (and their recordings) hand selected for the virtual conference. You will also receive access to selected real-time streamed sessions from the in-person conference October 24–25.  On-Demand content will be available. And you can still earn up to 14.4 CPD credits.
Access to the virtual platform will be available a week before the meeting where you can select your sessions and build your agenda.
Attendee Lists
Attendee List- In Person By Company Name
Attendee List- In Person By Last Name
Attendee List- Virtual By Company Name
Attendee List- Virtual By Last Name
Thank you to our 2022 Event Sponsors
Platinum
Gold
Silver
Registration
We're excited that you are joining us for this signature event.
Thank you to our Registration Sponsor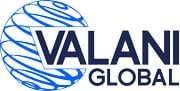 Registration Fees
Full payment is required at the time of registration. Schedule denotes U.S. dollars. Payment required in U.S. dollars.
Digital Pass

Member/Non-Member

Individual

$625

Group discount* 5+

$530

Retired/Academic/

Unemployed/Government

$312
Payment Options
Paying by credit card – Register online by registration deadline.
Paying by check – Contact SOA Customer Service for application and payment details. Allow 10 days for receipt and processing of check payments.
*Group Discount
If your corporation is registering five or more employees for the Virtual 2022 SOA ImpACT Conference, please select the discount rate when registering.
As part of our major meetings and other events, the Society of Actuaries (SOA) provides lists of attendees (name and company only) to attendees. Email addresses are shared with sponsors for those attendees that have opted in to receiving communications The SOA does not sell nor share attendee email addresses with third parties. If you receive a request from a third party to purchase SOA attendee lists, please contact us at customerservice@soa.org or visit our Customer Service webpage.
Sponsorship
Sponsorship opportunities are available for the 2022 SOA ImpACT Conference. To learn more, please contact our Sponsorship Team at sponsorship@soa.org
Connect with Key Players in the Actuarial Space
Brand exposure and visibility has never been easier! Support the actuarial community through sponsorship opportunities at the 2022 SOA ImpACT Conference and reunite with your target audience at this in-person and virtual event.
When you become a sponsor, you gain elements that assist the influence of your organization to our attendees. Key impacts include:
Visibility - Enjoy a high level of visibility across a broad audience.
Brand Equity - Build and enhance brand equity among actuaries from all disciplines.
Thought Leadership - Be recognized as a key player and thought leader in the actuarial space.
Influence - Gain direct exposure to decision makers who use your products and services.
Our sponsorship opportunities are crafted to help bring attendees together and associate your company with a positive and reuniting experience. Select from three levels of sponsorship, each featuring a pre-determined set of branding opportunities that offer your company consistent visibility throughout the event, including:
Logo Placement: Pre, during and post event opportunities
Company profile on virtual event platform
Pre- and post-event registration lists*
Verbal recognition during the General Sessions
Social media recognition
Extended exposure and networking on event platform, pre- and post-event
Post-event sponsorship report
*Includes attendees who opted to share their contact information
You can also customize your sponsorship package further with a wide array of events and opportunities to meet your marketing needs. We are happy to help you achieve your goals. Contact the sponsorship team for more information at sponsorship@soa.org.
Thank you to our 2022 Event Sponsors
Platinum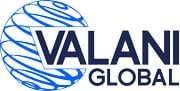 Gold





Silver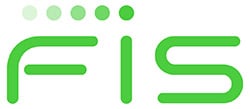 Event Highlights
Educational sessions are just the beginning at the 2022 SOA ImpACT Virtual Conference. Get involved in events and sessions streamed live from the in-person meeting. Take advantage of opportunities participate from the comfort of your home or office.
Monday, October 24
9am – 10:30am
Opening General Session
Join us for the morning session to kick off the conference, including an opening address from 2021-2022 SOA President and Chair Jennifer L. Gillespie, FSA, MAAA. Gain new perspectives from keynote speaker Mico Yuk, chief data influencer, Count.co, and Analytics on Fire Podcast host through her presentation on how to harness data for insightful storytelling.
1:30pm -2:30pm
Session 2A: SOA Sustainable Development Goals Engagement - Taskforce Update and Opportunities
Live stream session
3:00pm- 4:00pm
Session 3A: The Next Step in Fixing the U.S. Health Care System
Live stream session
Tuesday, October 25
11:30 a.m.–1:00 p.m.
Presidential Luncheon
Witness the transfer of the presidential badge with 2021-2022 SOA President and Chair Jennifer L. Gillespie, FSA, MAAA, and 2022-2023 SOA President and Chair John W. Robinson, FSA, MAAA, FCA. Robinson will share his perspective on the year ahead in supporting the SOA's Strategic Plan. Join us for an expert panel session on disruption, innovation and risks impacting society, spanning discussions on diseases, technology and climate.
This event is sponsored by ARC.



1:15pm – 2:15pm
Session 6A: It's Not All COVID's Fault: How Will Non-COVID Causes of Death Spur Innovation in Life Insurance?
Live stream session
2:45pm- 3:45pm
Session 7A: Modeling Equality – Eliminating Social Bias from our Models
Live stream session
On Demand Sessions
Julia for Actuaries: More Productive and Modern Modeling and Data Science
AITSC Placeholder
Survive Disruption with Digital Agility
Actuaries - Are You Getting the Most Out of Your Data?