Join us in Orlando, January 15-18, for the 2023 Living to 100 Symposium!
This eighth edition brings new perspectives with the integration of ElderTech, the InsurTech response to the needs of the elderly population. Experience the expertise of thought leaders from around the world to discuss the increasing longevity of humans and its impact on social, financial, health care and retirement systems, as well as the business response through technology.
This event is crafted with actuaries, gerontologists, demographers, economists, physicians, scientists, start-up founders and other professionals in mind. Explore advanced age mortality and mortality improvement, innovation and technology for supporting the elderly, management of longevity risk, implications for society, institutions and individuals, as well as changes needed to support a growing aging population, biology of aging and other ways the elderly population could be supported in the future.
Network and connect with industry leaders and colleagues while elevating your knowledge base and earning valuable CPD credits.
2023 Living to 100 Symposium Preview Podcast
Jean-Marc Fix and Ronora Stryker preview the 2023 Living to 100 Symposium with R. Dale Hall.
Attendee Lists
Attendee List- By Company Name
2023 Living to 100 Symposium: Preview
You won't want to miss this event that reunites the best and brightest within the life actuarial field. Please select the sessions you plan to attend in each time slot at time of registration. This will assist us in assigning appropriate meeting room space to accommodate the maximum number of attendees for each session.
Registration
Member

Non-Member

By 12/20/22

After 12/20/22

By 12/20/22

After 12/20/22

Individual

$1,250

$1,550

$1,450

$1,750

Retired/Academic/Unemployed/Government

$475

$475

$475

$475

Guest Fee* (includes daily breakfasts, receptions)

$250

$250

$250

$250
*Guest Fee - One guest per member registrant is allowed. A variety of registration options for guests of attendees. A significant other, friend or family member of the attendee who is over the age of 18 is considered a guest (or non-business affiliate). Members of an actuarial organization and recruiters are not considered guests and must register at the appropriate member or nonmember fee listed above.
Note: guest fee does not include attendance at sessions or luncheons
Hotel and Travel
Hotel Information
Wyndham Grand Orlando Resort Bonnet Creek Reservations
14651 Chelonia Parkway
Orlando, FL 32821
Hotel Phone Number: +1-407-390-2300
Hotel Reservations: +1-800-996-3426
Guest room rates (taxes not included):
$229 single/double occupancy
Room Reservation Deadline: December 20, 2022
Reservations
Reservations must be canceled 72 hours prior to arrival to avoid a one night's room and tax charge.
A major credit card is required in order to make a reservation.
Early Departures
During check-in, all guests will be asked to verify their departure date. At that time, you may change your departure date without penalty. Any guest who departs before the confirmed departure date may be charged an early departure fee.
Why Stay at the Wyndham Grand Orlando Resort Bonnet Creek?
We realize there are many hotel options available and by staying at the Wyndham, we offer you the chance to save through the SOA group rate and help us fulfill our contractual obligations. Staying at the Wyndham will also provide you the best opportunity to network with your peers, maximizes the quality of your meeting experience
Confirmations
Confirmation of your hotel reservation is provided by the hotel. If you have not received a confirmation number prior to your departure for Orlando, please call the hotel to make sure your reservation is in order.
Location
The Wyndham Grand Orlando Resort at Bonnet Creek is located 21 miles from Orlando International Airport (MCO). Estimated taxi fare is $65.00.
City Information
Experience the wonder of Orlando—a unique and fun-filled destination to explore and create memories! From thrilling attractions, and one-of-a-kind experiences to shopping and feeding your palate with world-class dining at over 5,000 restaurants, Orlando offers an endless array of entertainment and fun.
Wyndham Grand Orlando Resort Bonnet Creek
Orlando Travel Resources
25 Reasons to Visit Orlando
Travel
AmTrav Corporate Travel is the Society of Actuaries' official travel agency. AmTrav is focused on providing cost savings and enhanced travel services. Call AmTrav at +1-866-284-5774 or visit them online at www.amtrav.com.
Health and Safety
Your health and safety are of the utmost importance. The SOA continues to monitor guidelines for health and safety measures from the World Health Organization, Centers for Disease Control and Prevention, the State of Florida, and Orange County.
Detailed below are some of the precautions that will be implemented. We continue to evaluate and expand our protocols as medical recommendations evolve and will update this page in addition to sending direct communications to registered attendees.
Based on the review and assessment of current guidelines and requirements, the SOA has lifted the vaccine requirement at meetings.
Mask-wearing and social distancing is up to each individual attendee pending their comfortability. Masks and hand sanitizer will be provided at the registration area. The SOA and hotel do not require guests to wear masks or social distance at meetings.
The SOA will provide an optional color system on registration badges to indicate attendee level of comfort.
The SOA encourages attendees to self-monitor COVID-19 symptoms and recommends they do not attend the meeting if they are showing symptoms.
The SOA will provide onsite tests for attendees that may begin showing symptoms during the meeting.
Review the following resources to stay up to date on the latest developments, including local and federal guidelines.
This page was updated October 18, 2022.
Looking to increase your organizations exposure? Consider sponsoring this event.
Thank You to Our Event Sponsors
Diamond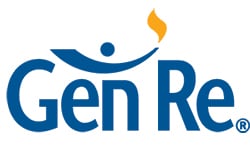 Silver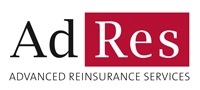 Bronze