End of an Era
By Jonathan Pollio
Small Talk, September 2021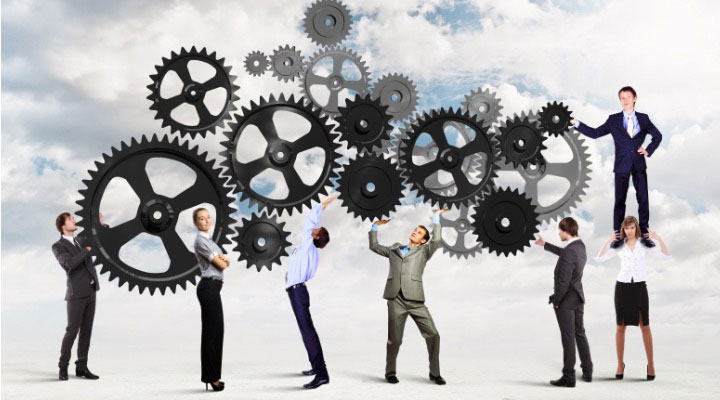 My time on the Society of Actuaries Smaller Insurance Company (SmallCo) Section Council is coming to an end. It is hard to believe that three years went by so fast. I have to say overall it has been a great experience. So, I thought I would take some time to talk about some of the great things about being on the council and some of my disappointments.
A former council president always says the best thing about serving on the SmallCo Section Council is the people you meet. I could not agree with him more. It is strange though, it isn't just the new people but renewing old friendships. When I was elected to the board, the two other people elected with me I already knew. Stephen and I had worked together in Miami. Our careers had lead us both to being small company chief actuaries, probably not from our experiences in Miami. I had met Michelle at numerous Swiss Re functions. Swiss Re has been one of the reinsurers at both companies I have been chief actuary. Over the next few years on the board, I would meet many new people and renew some relationships I did not even know I had. It turns out my co-editor and I had met when her company was showing us some actuarial software. I now see all these people at meetings, and it has been great to have a larger network at actuarial conventions. It has also been great to ask questions on various topics or hire consultants who I already know. They say being a small company actuary can be lonely but not if you serve on council. The people side is definitely a great reason to serve.
Another thing I have enjoyed is the interesting conversations and topics that have been discussed. I thought this was only the SmallCo Section Council but the Health Section Council had an interesting conversation last week. The topics have ranged from LDTI and various COVID topics to the SOA restructure. The COVID topic got so interesting that they got me to present at a webinar. It was an experience I would never have done on my own. The editor job kind of fell to me but it has been great getting to read so many articles. The articles have ranged from highly technical to historical perspectives on the actuarial profession. It was even easier to hold my head up high as an actuary knowing so much about our history. We discussed the restructure and that made me less frustrated with it. It is still not clear where the SmallCo Section fits in but we will find out eventually. The opportunity to challenge myself outside of just the exciting technical challenges at work was another reason why I enjoyed serving.
There was one frustration about being on the council. My frustration was not being able to do all I wanted. When I was approached, I did not realize some of the work involved. I certainly did not understand the effort in putting out a newsletter, particularly for one who has no background in journalism. My current company is a growing, dynamic company. We are constantly trying to use our working class roots to help working class people deal with risks from death, disability or a fluke accident. It feels great to be able to be there when people need us. Unfortunately, that means we need to be able to respond with new products when needed. We also have to make sure the company is strong financially to help the policyholders and certificate holders when needed. It feels great but my "day job" is a lot of work (and time). I also had a side job. A friend of mine many years ago started a company. I told him if he needed actuarial work I would help. Three years ago some things happened that made his business take off. He does international products so no conflicts with my current company but some extra work (and more time). It has been a great experience to help out a start-up. With all these things, I did not have the time to do all I wanted to help the SOA. Maybe my life will calm down and I can do all I want to get done. I now fully understand the irony of the old curse "May you live in interesting times."
Overall, I would recommend to anyone to serve on a section council (or whatever we call it in the future). Take time and give back to your profession. Also, take on an interesting challenge like a newsletter or a webcast or podcast. It is very satisfying. The only downside is make sure you have the time to really enjoy it. Hopefully, I will have time in the future. Secretly, a part of me hopes having the time for me never happens. The companies I work for keep succeeding and the challenges never stop. I guess I win either way. It is great to be an actuary … even in interesting times.
Statements of fact and opinions expressed herein are those of the individual authors and are not necessarily those of the Society of Actuaries, the newsletter editors, or the respective authors' employers.
---
Jonathan Pollio, FSA, MAAA, is SVP and chief actuary at Amalgamated Life Insurance Co. He can be reached at jpollio@amalgamatedlife.com.