DePaul University Invites You to ARC 2021
By Michelle Yuanying Guan
Expanding Horizons, June 2021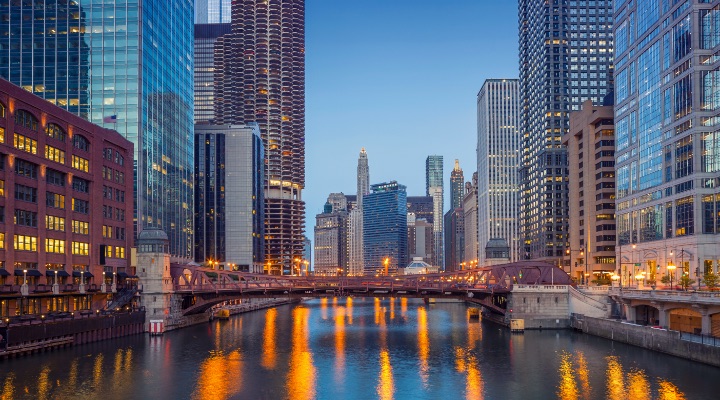 DePaul University is proud to host the 56th Actuarial Research Conference (ARC), to be held virtually, from Thursday, August 19, through Saturday, August 21, 2021.
The conference will kick off with a keynote talk on improving diversity in the actuarial profession. This will be followed by three days of engaging sessions that cover a variety of topics appealing to both academic and practicing actuaries.
Founded in 1898, DePaul University is the largest Catholic university in the United States, with a total student enrollment of 21,922 in fall 2020. The university is located in downtown Chicago with campuses in the Loop and in Lincoln Park. Our students can major in actuarial science through either the College of Science and Health or the Driehaus College of Business.
Today, we have over 90 graduate and undergraduate students enrolled in the actuarial science program.
Chicago is an international hub for insurance, finance, culture and transportation. It has plenty of notable attractions and world-famous, unique architectural styles. Both the Loop Campus and Lincoln Park Campus of DePaul are conveniently located in downtown Chicago, permitting easy access to hotels, restaurants and attractions such as the Art Institute of Chicago and Millennium Park. We plan to offer attendees a virtual experience of Chicago during the conference.
We look forward to seeing you at the 2021 ARC.
---
Michelle Yuanying Guan, Ph.D., ASA, is an associate professor and the director of actuarial science program at DePaul University. She can be reached at yguan8@depaul.edu.