Life and Health in Asia: Exploring the Evolution of Employee Benefits
By Orchis Li
International News, January 2021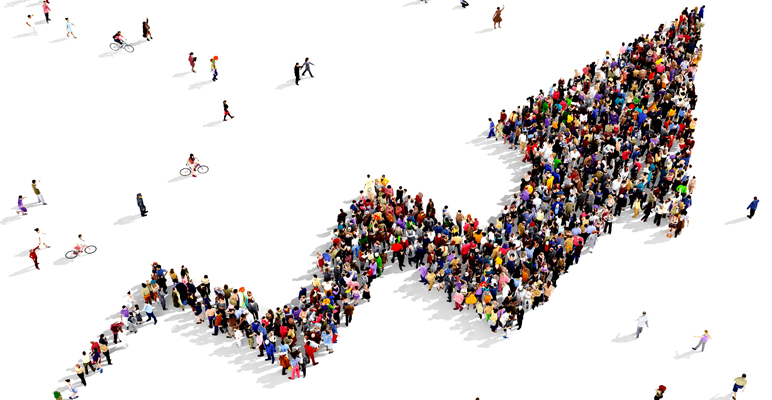 Editor's note: The original article was published in PERSPECTIVE, a blog of General Re Corporation. It is reprinted here with permission.
How to effectively retain top talent is a challenge that all employers face and an area in which employee benefits have been playing an increasingly important role. Traditionally, the market has been very competitive, with generic products mainly focused on outpatient and inpatient medical reimbursement, Term Life cover and accidental benefits. For large multinationals, employee benefits are often tailor-made solutions arranged via international brokers whereas small to medium-sized enterprises (SMEs) are more likely to utilize standard packages offered by insurance companies via agents.
Combining a need yet to be satisfied with possibilities afforded by technological advancements, Zenefits was one of the first providers to re-imagine employee benefits, launching a single platform for SMEs to find insurance quotes and manage employee benefits back in 2013. Since then, many providers have followed in those footsteps and a flourishing market now exists with more flexible employee benefit plans, diversified sales methods and continuous after sales management, all enabled by technology.
Employee benefits has three distinct segments, each representing different paths for Life and Health insurers:
Large corporates
The large corporate sector has always been challenging for insurers, with losses from the medical benefits side often being covered by profits from Term Life and voluntary benefits. Medical inflation is high throughout Asia and the use of preferred hospital networks, third-party administrators (TPAs), and wellness platforms to help control costs and lower loss ratios, has been a popular trend in recent years.
An early pioneer in this space was Discovery Vitality in South Africa. By bundling Health insurance with a group wellness programme, it hoped to span the spectrum of healthcare including prevention, diagnostics and intervention. This approach has been replicated in Asia and Vitality has a strong foothold in several regions, alongside other companies offering similar wellness platforms.
HaelthTech is another interesting player in this space, offering a modular employee benefits administration solution that easily integrates with voluntary benefits. We are also seeing a new breed of TPAs emerging, such as ENSURLink that utilizes machine learning, big data and visual recognition technologies to provide online claims processing services to large corporate clients.
The large corporates segment remains the most important part of the employee benefits market as it represents the majority of group premiums collected. As the cost of healthcare continues to rise, employers will continue to seek ways to control premiums spent while offering attractive benefits to retain talent. It is not easy to find distinctive differentiation to offer innovative solutions in this sector, but we do see various startups entering the market, with different focuses.
Small and medium-sized enterprises
The SME segment, as mentioned, has traditionally been managed by agents with standard packages. Although the premiums from this segment remain relatively small, SMEs account for 80% of urban employment in Asia. As this segment is more profitable than the corporate channel, it has attracted the attention of innovators eager to solve pain points in the existing offerings.
Given the differences between the needs of employees and what they value most, the key game changer in this area has been to move away from standard packages and instead offer flexible choices and "top-up" benefits.
CXA Group, which has developed a comprehensive platform for corporate partners including banks and HR agencies, is particularly active in this space. Other interesting efforts include China's first employee benefits-focused insurtech, InsGeek, which has succeeded by grouping SMEs into risk pools and then negotiating with insurers from a stronger position.
We expect that the SME segment will continue to experience significant growth in Asia as SMEs place increasing value on the advantage that flexible benefits bring to employee retention. However, with competition intensifying and product offerings leaning more towards corporates, the overall profitability of the segment is something to keep an eye on.
"New breed" employee benefits
A truly digitalized employee benefits business is one that offers fully automated product tailoring, onboarding, health prevention measures and claims processing. While this holistic goal is yet to be realized, the development of a seamless employee benefits experience has been accelerated by the COVID-19 outbreak.
To embrace the opportunity, key stakeholders will need to collaborate and take several key actions. Firstly, combining effective screening for diseases and other preventive measures with the routing of claimants to less costly hospitals is vital, and holds significantly more value than purely wellness-based offerings.
Secondly, gaining a better understanding of customer profiles and collaborating with distribution and channel partners to design products for selected market segments is key.
Finally, the creation of a tool to enable seamless customer on-boarding and claims management, thereby greatly reducing the manual effort involved in the provision of employee benefits, will be a crucial differentiator.
With innovators such as iCarbonX in the screening arena and Malgo.ai using analytics to quantify risks, the individual elements are becoming a reality, but exactly when everything will come together is yet to be determined.
In conclusion, while traditional employee benefit offerings continue to be infused with digital features, it's clear that a complete transformation will require more than workplace wellness programs and step counters. Indeed, the blending of HR functions with tailored employee benefits, in a continuation of the model first imagined by Zenefits almost a decade ago, will need to be met with a degree of automation that significantly reduces the need for offline services. Additionally, we expect that the parameters that currently differentiate the SME segment and large corporate segment will begin to fade as a new era of employee benefits begins.
Statements of fact and opinions expressed herein are those of the individual authors and are not necessarily those of the Society of Actuaries or the respective authors' employers.
---
Orchis Li, FIA, is general manager, Strategy & CI Research, Asia Life/Health of Gen Re, a global reinsurance company. She can be reached at orchis.li@genre.com.